#OneTeam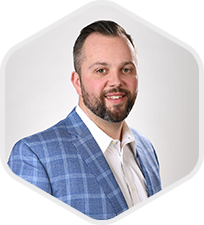 Mark J. Aquilino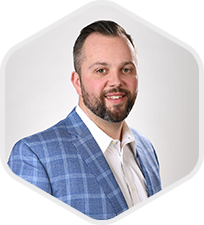 Mark J. Aquilino
President
Mark is a long-time employee of Outdoor Pride. He transitioned to a full-time position in June of 2006 and has worked his way through the ranks, landing himself a lead role in the management of the maintenance and snow divisions in 2010. Mark's knowledge and understanding of corporate operations was instrumental in developing a new management structure that better aligned the company with its vision and culture set forth by the CEO. In his role as Vice President, Mark oversees all operations of the company and is responsible for sales and marketing. Mark has redefined both the short-term, and long-term, objectives of the company, with the primary emphasis being managed growth through a better understanding of the marketplace, while ensuring a competitive edge. Mark's core business philosophy for employee and client retention will certainly be the driving force for Outdoor Pride's continued success.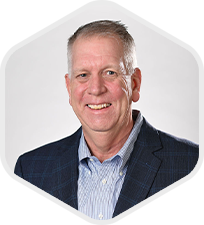 Billy Butts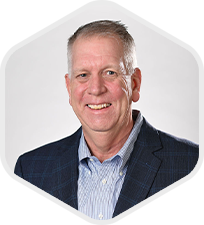 Billy Butts
Vice President of Sales
Bill joined the Outdoor Pride Team in May of 2018 with over 25 years of Commercial Landscape & Snow Management Experience. Bill has a true passion for networking, along with building impactful business to business sales relationships, and an extensive background in effective marketing for brand management. As Vice President of Business Development Bill's focus is on developing and expanding our customer base, as well as working with our sales team on continuing to bring value added information to our clients. Bill has developed and instilled a true understanding of customer service and promotes a sales culture that emphasizes integrity, transparency, quality, and most importantly follow through and be accountable. As a lifelong green and white industry professional his wealth of knowledge and expansive network adds to Outdoor Pride's ability of remaining a leader in innovation for the industry. Bill obtained a Bachelor of Science from University of Massachusetts Dartmouth, is MCLP Certified (Massachusetts Certified Landscape Professional), and holds a Massachusetts Pesticide Applicators License. He is also on the Board of Advisors at Essex Technical & Agricultural High School.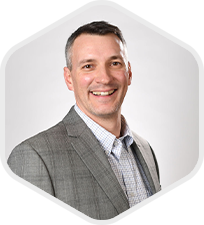 Brian Ducharme
Vice President of Operations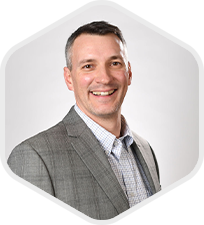 Brian Ducharme
Vice President of Operations
Brian Ducharme brings 16 years of lawn and tree care experience to the Outdoor Pride team. He has a passion for landscape enhancement and takes pride in providing only the best results to his clients. Brian leads a landscape and snow management branch comprised of dedicated employees bringing excellence to our clients through his leadership, dedication, and customer service skills. Brian believes in total customer satisfaction and strives to surpass this on each and every job. Brian's efforts have allowed for continued growth of his branch both in sales and customer satisfaction.
Brian holds pesticide licenses in New Hampshire, Massachusetts, and Maine.
Brianna Parr
Brianna Parr
Business Manager
Brianna started at Outdoor Pride in late 2011. Originally hired as an office executive, she has demonstrated and produced innovative ways to capture our client, employee and vendor needs, thus leading to her current position. Brianna manages our hundreds of employee, as well as client, administrative and operational needs. She also manages the ongoing marketing efforts of the company. Her dedication and passion to our clients and employees exemplify how we at Outdoor Pride build strong and lasting relationships. She is a valued addition to our team and her efforts have played an instrumental part in our continued success.
Tatjana Austin
Tatjana Austin
Controller
Tatjana has been an employee since May of 2018 and she will be taking on the role of our Controller Position. Tatjana believes in the importance of quality and attention to detail when it comes to work. Her experience has proven that if you can consistently meet customer expectations it leads to excellent customer service/repour; ultimately allowing for better overall production of the organization. Tatjana's knowledge and experience is primarily derived from her education and 12 years of being in the banking industry. She is focused on maintaining and improving the internal financial health of the company and therefore allowing Outdoor Pride to continue to grow with sustained success. Tatjana obtained her B.A. in Psychology from the University of New Hampshire and M.S. in Accounting/Finance from Southern New Hampshire University.
Danica Hastings
Danica Hastings
Accounting Specialist
Ryan Davis
Ryan Davis
Business Development
Andrew Giragosian
Andrew Giragosian
MA Area Manager
Andrew, a New Hampshire native, joined Outdoor Pride's maintenance division in 2010. Andrew joined our team after graduating from the University of New Hampshire with an A.A.S. in horticulture and landscape operations. Andrew possesses extensive experience in grounds maintenance as well as snow management. He understands the importance of furthering his education in related fields and plans on doing so with Outdoor Pride. Andrew shares Outdoor Pride's philosophy of building lasting relationships with customers, and believes the foundation of those relationships starts with job performance that is second to none. With Andrew's lead by example and positive attitude along with his dedication to safety, his quality of work can easily be seen through the training of his crews. Andrew is a big believer in employee development and strives to allow opportunities for all of his team members to further develop themselves. It is with this effort that Andrew secures a high employee retention rate.
Degen Kelly
Degen Kelly
NH Area Manager
Degen is a passionate member of the Outdoor Pride Management Team. He comes with 13 years of experience in both the greenhouse nursery and snow removal industry; as well as 5 years of experience with environmental compliance, sustainability and restoration ecology. Degen holds multiple pesticide licenses for pesticide use in New Hampshire and is also a LEED Green Associate. He oversees the daily operations at our largest corporate facilities where he applies his up-to-date understanding of the most current green building principles and best practices to the surrounding landscape environment. Outdoor Pride is fortunate to have Degen's horticultural knowledge and is our "go-to-guy" for our fellow team members to assist with any plant based questions or issues. He has a passion for the natural environment and always looking to incorporate more sustainable approaches into daily operations and all aspects of snow and landscape management.
Degen holds a Bachelor of Environmental Science from the University of San Francisco, Associate of Horticulture from North Shore Community College, as well as several industry accreditations.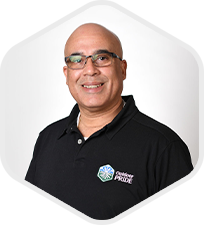 Tito Diaz
Recruitment, Safety, and Training Specialist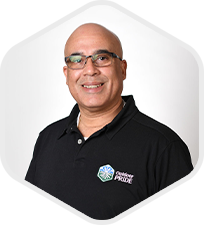 Tito Diaz
Recruitment, Safety, and Training Specialist
Recruitment, Safety, and Training Specialist
Jessica Kelly
Jessica Kelly
Fertilization Manager
Donald Stockman
Donald Stockman
NH Operations Manager
Don is an enthusiastic member of the Outdoor Pride Senior Management Team. He comes with 11 years of experience in the greenhouse and nursery industry, as well as 26 years working in operations management for the commercial tree and shrub divisions for national landscape firms. Don has supervisory licenses for pesticide use in New Hampshire, Maine, and Massachusetts. Don oversees the lawn care division, as well as heads up our company safety and training program. Outdoor Pride is fortunate to have Don's horticultural and industry knowledge. He has a passion for proper land use management and gardening in both the urban and rural settings with a focus on environmental and sustainable approaches, both of which have had a growing emphasis within the industry. He has been, and will continue to be, instrumental in the education of our staff, and just as important, our clients.
Don holds a Bachelor of Plant Science from the University of New Hampshire, as well as several state, industry, and environmental awards for his work in landscape management.
Greg Drasser
Greg Drasser
MA Operations Manager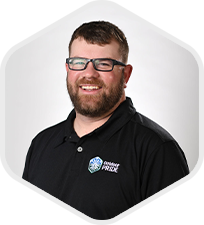 Kevin Guscoria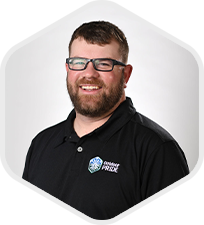 Kevin Guscoria
NH Operations Manager
Derek Young
Derek Young
NH Enhancements Manager
Matt Crowley
Matt Crowley
NH Operations Manager
Mark Carter
Mark Carter
MA Operations Manager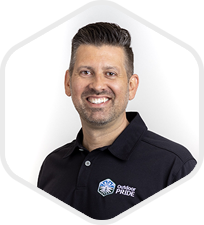 Matt Kuchins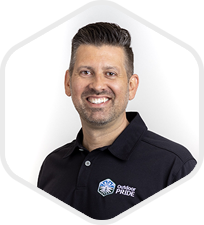 Matt Kuchins
Account Manager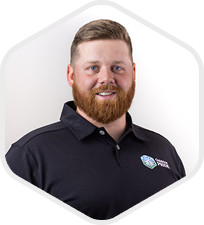 Jack Dolan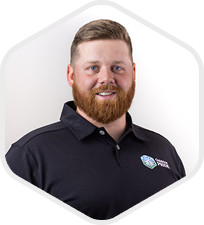 Jack Dolan
Enhancement Manager