Careers
JOIN THE #ONETEAM TODAY
Do you have experience in Landscaping and/or Snow Removal?

We are always hiring great people throughout Southern New Hampshire and Massachusetts with experience in both fields.

We have the best team and culture you could ask for as well as some other great benefits for our full-time employees including competitive pay, 4-day work week, opportunity for quarterly bonuses and benefits such as 401k, PTO, paid holidays, health care and more.

Apply now or feel free to contact us below. Click below to see all open positions.
#ONETEAM Recognition
We are proud to announce we were recently recognized by the Snow & Ice Management Association (SIMA) as one of the country's "Best Places to Work" in the snow and ice industry. Apply now and come see for yourself what we are all about!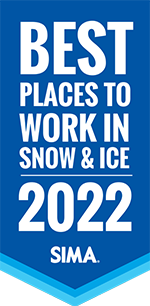 Contact US
If you have any further questions about working at Outdoor Pride, please contact us at
(603) 625-9738 or email This email address is being protected from spambots. You need JavaScript enabled to view it.